Westlake, Ohio November 3, 2022 - Diversified Fall Protection (DFP), one of the nation's leading engineered fall protection solution providers, is proud to announce its new West Regional Sales Director, Dustin Schneider, CHST/QSSP. This sales leadership addition will further reinforce DFP's leadership position in delivering turnkey fall protection solutions.
"Dustin embodies our company's core values and will help our mission of saving lives by delivering integrated safety solutions," said Frank Williams, Diversified Fall Protection President & CEO. "Dustin's leadership in our Western region will further position DFP as our customer's trusted advisor for fall protection."
"Dustin is a tremendous addition to the Diversified Fall Protection family. His knowledge and experience are unrivaled in our industry and will immediately level up the talent within our organization," added Kynan Wynne, DFP Chief Sales & Marketing Officer. "I can speak for the rest of the DFP family, and we couldn't be more excited to have him join the team."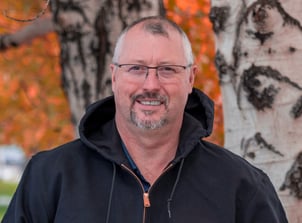 Featuring two decades of industrial sales and training experience, including 14 years as a Fall Protection Specialist with both Capital Safety and 3M representing the DBI-Sala brands, Schneider now leads an elite team of fall protection experts for Diversified Fall Protection. His extensive background in safety has allowed him to work in a wide variety of environments, including; Wind Energy, Commercial Construction, Utility, Manufacturing, Solar, Residential Construction, Medial, Transportation, Food Processing, Fabrication, Beer/Wine/Spirits, Maritime, and many more.
Media Contact Information:
Steve Spirko
Director of Corporate Marketing
Diversified Fall Protection sspirko@fallprotect.com