OSHA Compliant Anchorage for Suspended Access Systems
Suspended access systems are vital to ensure contractor safety during window washing and façade maintenance. All of our suspended access systems, including window washing anchors, davit arms, rigging sleeves, and monorail systems are designed and fabricated to meet and exceed OSHA fall protection regulations and ANSI standards.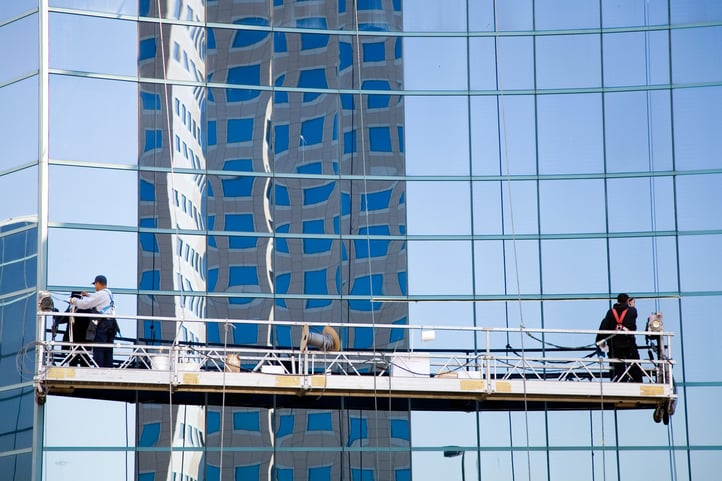 Our team of safety professionals can provide assistance with your facility starting with a hazard analysis site assessment to determine the most effective solution for your specific application. Diversified Fall Protection's turn-key approach means our team of in-house engineering, fabrication, and installation professionals can provide a certified installation. The entire process is managed by our engineering team and documentation is provided as required by applicable OSHA/ANSI standards. Diversified Fall Protection's trained technicians can also provide required annual inspections and testing/certification of existing anchorage and suspended access systems.
Diversified Fall Protection also provides complimentary design assistance to architects or general contractors that require permanent safety systems for suspended maintenance. Our team understands the importance of scheduling demands for new construction applications and has been providing unparalleled customer service since 1994. Allow us to serve you as a turnkey fall protection provider on your next project.
Talk to a fall protection specialist
Tell us about your fall protection needs, and we'll configure a system that rises to your challenges.