How to inspect and properly wear and adjust fall protection PPE
Free PPE Pre-Use Inspection Checklist
Use this checklist before each PPE use to ensure safety every time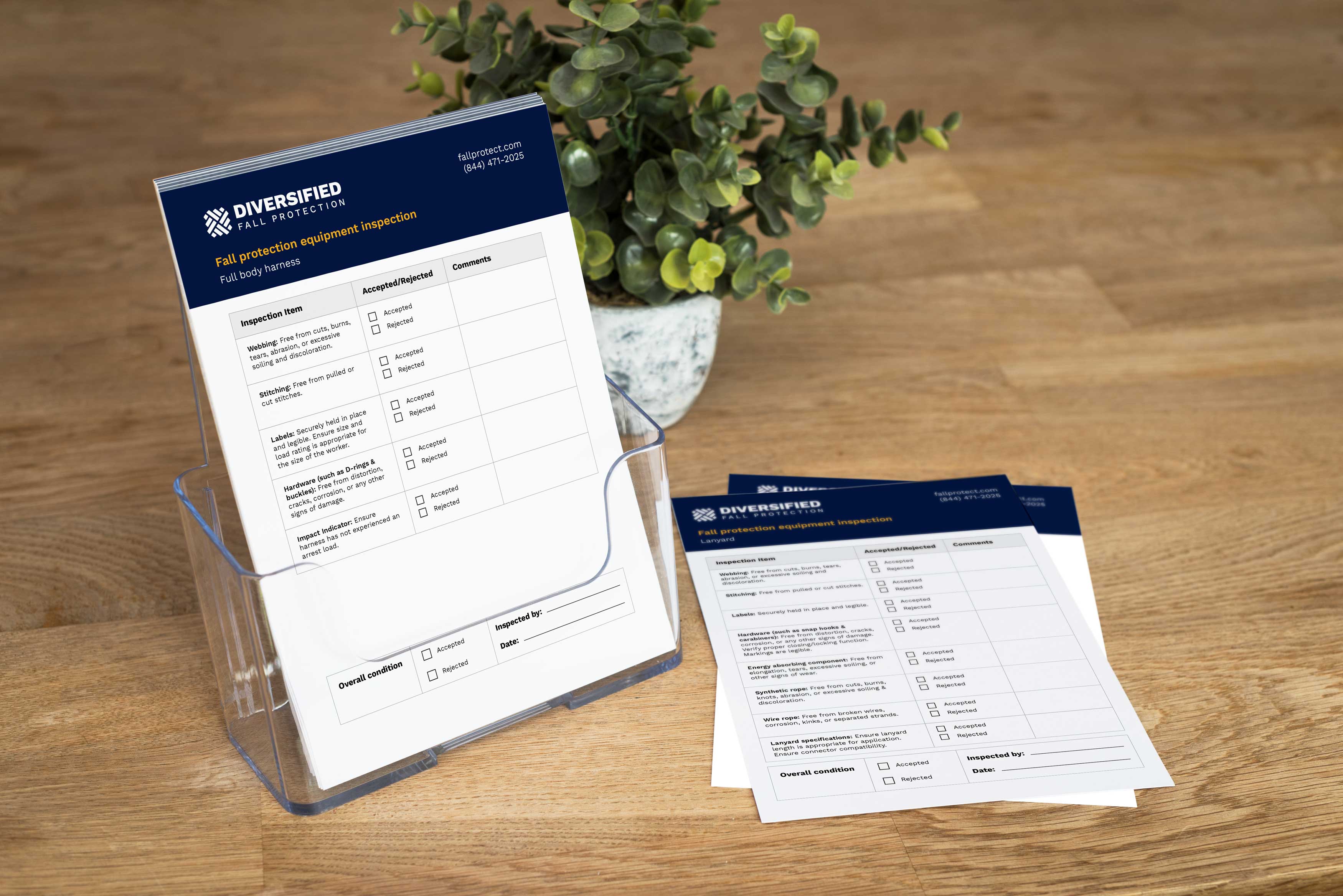 Inspection checklist for harnesses & lanyards, plus a list to check for proper wear & adjustment!
Wearing PPE incorrectly can be just as dangerous as not wearing it at all. For this reason we've put together 3 pages to help users know what to look out for each and every time they put on their PPE. Having a list on-hand ensures that nothing is missed, and is a great way to document proper inspection of all equipment and keep track of when it's time to replace anything.
Fill out the form to receive the document via email!