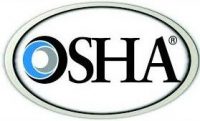 The U.S. government's Occupational Safety and Health Administration (OSHA) was created to protect American workers from dangers in the workplace. To address issues that affect workers on a more local or regional level, OSHA started Local Emphasis Programs, or LEPs. These programs typically focus on a major industry within a region where injuries are prevalent. The enforcement strategies for these programs are designed and implemented at the regional and/or area OSHA office levels, so a program undertaken in your region for your industry will likely result in closer scrutiny and a more prevalent period of safety inspections.
Education & Prevention
For the first three months of the program, OSHA conducts "educational and prevention outreach activities" that aid employers in creating compliance within their workplace. In other words, this is OSHA's way of providing employers of targeted industries notice that a focused LEP program has begun and giving those employers time to prepare for safety inspections. After this initial notification, education, and preparation period is over, the agency follows up to inspect "working conditions, recordkeeping, and safety and health programs." LEP enforcement strategies are intended to address on-the-job hazards that can pose threats to workers. According to OSHA, "Our goal is to reduce crippling injuries, such as musculoskeletal disorders, and to ensure the industry records all occupational injuries and illnesses accurately."
Local Emphasis Program Example: Poultry Industry
One recent LEP example is the work OSHA did to help reduce injuries and illnesses at poultry processing plants in Region 7 (Kansas, Missouri, Nebraska). Because poultry workers are twice as likely to suffer serious injuries and six times more likely to get sick on the job than other private sector workers, OSHA began a Local Emphasis Program for this industry to help reduce worker injuries. Although OSHA originally focused on these plants looking for illnesses associated with poultry slaughter / meat processing, upon actual inspection, inspectors identified numerous fall hazards as well. In one of our upcoming Tech Talk blog posts, we'll take a closer look at the details surrounding OSHA's Local Emphasis Programs targeting poultry processing plants.
Proper Training & Safety Practices
The focus of the emphasis program is to ultimately reduce or eliminate injuries, illnesses, and hazards that harm workers. Most workplace injuries, illnesses, and deaths are preventable if employers properly train workers and maintain a safe and healthy work environment.
LEPs Investigate High Injury Industries
OSHA is not limiting its scrutiny to the poultry industry. Depending on the region, they may look into other industries such as construction, where the emphasis is on preventing falls. Manufacturing, hazardous chemicals, and other meat processing workers also have jobs that cause injury and illness.
The following are just a few of the solutions OSHA may propose to prevent injury and illness:
Lockout/Tagout program
Providing Personal Protective Equipment (PPE)
Proper ventilation
Ergonomics
Maintain walk and work surfaces
At Diversified Fall Protection we have the products that help keep your employees safe on the job. Call us before your next OSHA inspection and we'll explain what you need to meet industry standards and protect workers. Give us a call today at 1-844-958-1144.