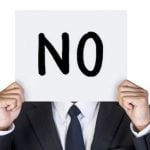 You are a conscientious safety professional who has identified a potential fall hazard in your facility. You've done your due diligence and selected a reputable fall protection company to provide a solution after reviewing proposals from multiple vendors, but the CapEx request is falling on deaf ears with upper management. You are on a first-name basis with the folks in your plant, and you've met their wives, husbands, and children during company functions, but you don't have the funding required to move forward with the fall protection project to keep them safe.
If this scenario sounds familiar, you aren't alone. The narrative above plays out every day in the working world, but the cause is not lost. Rather than conceding defeat, it's time to switch tactics to win support (and funding) for your project.
When the most common justifications for cap-x spending on fall protection (compliance with OSHA regulations and doing the "right" thing for employees) fail to sway opinion, the best play is to make a "business case" for your safety initiative.
Making the business case for fall protection begins with a discussion of the costs associated with workplace injuries and deaths. Two of the most relied upon models detailing costs come courtesy of the National Safety Council and the Centers for Disease Control and Prevention. Although the NSC and CDC costing methodologies differ somewhat, both organizations agree on a central tenet: the costs of occupational injuries and deaths present financial threats to even the largest businesses.
The CDC's estimate pegs the cost of a workplace death at $991,027, while the NSC model takes a more holistic view, calculating the average fatality's total cost to society at $1.42 million. Both the CDC and NSC studies take into account direct costs (workers' compensation, medical expenses, civil liability or litigation costs, and property losses). But the NSC model also includes indirect costs such as workplace disruptions, loss of productivity, worker replacement, training, increased insurance premiums and attorney fees, and declining stock valuations for publicly traded companies. Put another way, for every dollar in direct costs, indirect costs can be as high as $2.12 according to the NSC. When indirect costs enter the equation, the financial impact of a fatal workplace injury approaches $3 million.
Another way to quantify the impact of occupational injuries and deaths is to calculate the additional sales revenue required to defray the costs associated with an accident. A company with a 10% net profit needs to generate $1 million in additional sales revenue to offset the costs associated with a $100,000 injury or $30 million in revenue for an accidental death with $3 million in costs.
You can also cite the various NSC studies showing that investing $1 in injury prevention yields returns ranging from $2-$6 to finish making your case. Granted, adding multiple zeros to our hypothetical dollar investment, and/or waiting several years to realize the return on said investment requires courage and patience. That said, given the above facts above, the evidence is overwhelming—the cost of your fall protection project dwarfs the potential economic consequences of an accident.
If the potential for OSHA citations and appeals based on moral grounds is not sufficient to gain consensus for funding your project, take a page from the business case playbook—you'll be sure to open some eyes and your management team will thank you. To learn more about fall protection, or to discuss an application, contact the safety specialists at Diversified Fall Protection for further assistance.