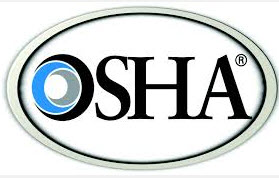 Each month, we spend time rounding up important OSHA news to share with our readers. This post offers quick takes on changes to OSHA inspection policies for 2016 and offers advice on how to avoid costly fines for safety violations.
OSHA's New Inspection Emphasis To Focus On Quality Over Quantity
OSHA conducts between 35,000 and 40,000 safety inspections each year. Inspection counts have driven OSHA's formula for improved workplace safety in years past, but there are signs that this policy has fallen out of favor. In fact, OSHA recently announced plans to reduce the number of field inspections in 2016. Employers with poor safety records might think fewer field inspections reduces the odds of receiving safety citations in 2016, but this is a misguided assumption.
It is true that OSHA will conduct fewer inspections in the coming year, but there is an important twist here—the emphasis will be on quality over quantity. De-emphasizing inspection totals will free up inspectors to perform more complex—and more thorough inspections. The key to the new inspection protocol is a concept called Weighted Enforcement Units. More complex inspections (e.g., a chemical processing plant) will earn an inspector more Enforcement Units than simpler reviews (e.g., reviewing trenching operations at a construction site). The new weighting system means that regional compliance offices conducting complicated, time-consuming inspections won't face scrutiny for posting smaller numbers of visits than offices that perform more inspections.
So, what does all this mean for employers? In 2016, it is less likely that an OSHA inspector will visit your facility. That said, if an inspector does show up, the chances are good your inspector will spend MORE time assessing the safety of your workplace.
New Study Confirms Effectiveness of Penalties and Citations
A recent study by the Toronto-based Institute for Work & Health cites "strong evidence" that specific consequences from actual safety citations helps to reduce the frequency and severity of occupational injuries. Last month, we published a Tech Talk post outlining significant increases in OSHA fines for serious violations and willful and repeat violations for 2016 and beyond. OSHA hasn't raised penalties since 1990….the prospects for higher fines may encourage more companies to give more consideration to fall hazard remediation.
OSHA's Top Violations for 2015
As we reported last month, Fall Protection remained the most frequently cited safety standard in fiscal year 2015. OSHA recorded 6,173 "serious" violations and 161 "willful" violations this year. OSHA defines serious and willful violations as follows:
Serious Violation–violations where there is a substantial likelihood that death or serious injury could result and that the employer knew or should have known about the hazard.
Willful Violation—OSHA uses this term to describe violations committed with an intentional disregard of or plain indifference to the requirements of the Occupational Safety and Health Act.
Why Opting to Pay OSHA Fines Instead of Improving Safety Is a Bad Idea
There is a small group of companies with poor safety records that simply view OSHA fines as a "cost of doing business." To this way of thinking, it costs less to pay OSHA fines than allocating company resources to address workplace safety violations. What these companies sometimes forget is that OSHA takes a hard stance against companies displaying a blatant disregard for worker safety. If you need more convincing on this point, consider this brief sampling of penalties levied against companies with poor safety records during 2015:
Ashley Furniture was fined $1.77 Million for 12 willful and repeat violations and 14 serious violations.
Case Farms was fined $861,000 following an inspection prompted by an accidental amputation. In addition to machine guarding violations, inspectors discovered fall and electrical hazards, and a lack of personal protective equipment.
Fastrack Erectors and ARCO Construction-KC were fined $530,000 following an inspection prompted by a worker falling to his death. Fastrack is now in OSHA's Severe Violator Enforcement Program.
DMAC Construction was fined $470,300 following an inspection triggered by an employee complaint. Upon inspection, inspectors found employees laying breaks 35 feet above ground level without fall protection.
In each instance mentioned above, the cost of mitigating safety issues would have been a fraction of the cost of the fines imposed.
Key OSHA Inspection Takeaways
Fall Protection remained the most frequently cited OSHA violation in 2015
The overall number of OSHA inspections will drop in 2016, but expect compliance officers to take more time when visiting your facility
Higher OSHA penalties in 2016 are intended to encourage better compliance efforts
Accepting OSHA fines over correcting unsafe working conditions can have disastrous consequences for your company
Now more than ever, it is imperative to revisit your company's approach to workplace safety. Take adequate time to identify and address unsafe working conditions, including fall hazards. You should also conduct a thorough review of your company's safety training and ensure your documentation and records are up-to-date. If you have specific questions about fall hazards and fall protection, contact the safety experts at Diversified Fall Protection for further assistance.
*****
Diversified Fall Protection designs, manufactures, and installs OSHA Compliant fall protection systems, including horizontal lifelines, rigid trolley beam fall arrest systems, vertical lifelines, and rooftop guardrail. To learn more about our turnkey approach to fall protection, please contact us for expert assistance with your safety needs