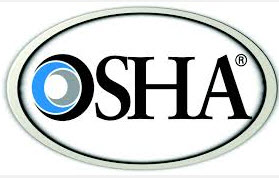 Since Jan. 1, 2015, employers have been required to report any severe work-related injury – defined as a hospitalization, amputation or loss of an eye – within 24 hours. OSHA's requirement to report a fatality within 8 hours remains unchanged. During the first full year of OSHA's new reporting requirement, employers reported 10,388 severe injuries, including 7,636 hospitalizations and 2,644 amputations. With a full year of the new and more stringent reporting requirements in the rear view mirror, many are left wondering what has changed? Employers are filling out more paper work, but is the reporting requirement having a positive impact on workplace safety?
Fans of conspiracy theories are likely to suggest the additional reporting has led to more in-site inspections, but this is not the case. In fact, in most instances, OSHA is asking employers to conduct their own incident investigations and propose remedies to prevent future injuries. OSHA has stepped up to the plate by providing employers with guidance materials to assist them in this process. Known as a Rapid Response Investigation, this collaborative approach brings the employer and an area OSHA expert together to remediate hazards and improve workplace safety. Don't take all of this the wrong way, as OSHA isn't turning a blind eye to occupational safety when employers self-report. In some instances, OSHA looks at the available data and determines the hazards described still warrant a work site inspection.

Evaluation of 2015 results found that the new reporting requirements met the intended goals of helping OSHA focus resources where they are most needed, and engaging employers in high-hazard industries to identify and eliminate hazards. That said, the reporting requirements described in this post are REACTIVE—we are asking more of employers after an accident lands a worker in the hospital—or an amputation occurs. Shouldn't we all be spending more time proactively seeking out workplace fall hazards, for example, and remediating these dangerous working conditions BEFORE an accident prompts us to report bad news to OSHA?
One proactive step toward a safer workplace is requesting a fall hazard assessment. When the process is complete, you'll have written documentation that explains your various fall hazards, as well as remediation options and a proposed budget that you can use for planning purposes. To request a fall hazard assessment, contact Diversified Fall Protection for further assistance.