Although skylights create an attractive natural light source in any commercial facility, that light can compromise safety without the proper fall protection. Skylights pose significant risks to employee safety during rooftop maintenance and potentially jeopardize OSHA compliance. If you don't have tested and certified fall safety systems in place, you could get hit with OSHA violations and heavily fined. Even worse, your rooftop workers could fall through your skylight and become seriously injured.
There are many fall safety systems to choose from, so it can be challenging to know which screen for skylight protection product is right for your application. To help you make the most informed choice, read on to learn about the OSHA regulations for skylight screens, find answers to frequently asked questions, and explore skylight fall protection solutions from Diversified Fall Protection.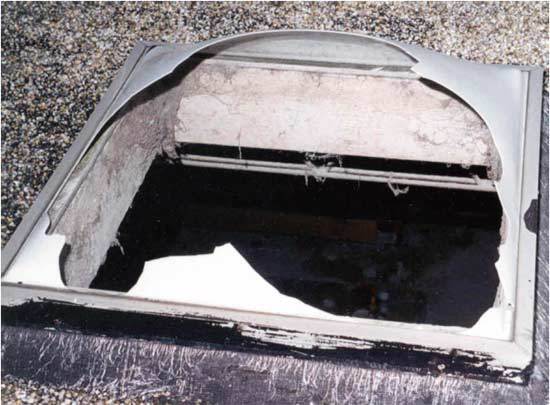 An All-Too-Common Story
A rooftop skylight is a great way to let in natural light during the spring and summer months, but in fall and winter, leaves and heavy snowfall can turn an architectural highlight into a significant risk factor. Rooftops covered in thick layers of leaves or snow can make it difficult for individuals to see the skylight boundaries without identification markers or safety barriers.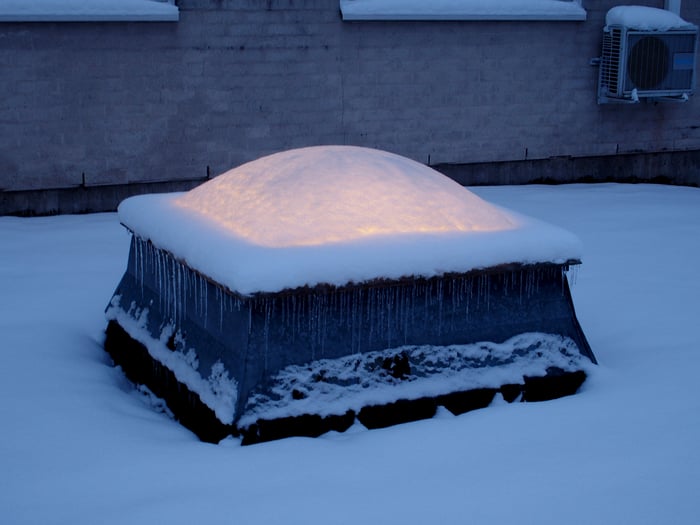 Most skylights are not shatter-resistant or rated for fall protection. And while a new skylight may possess physical properties that keep workers from falling in the event of an accident, prolonged exposure to the elements weakens the skylight. Without proper fall protection, the skylight is an unprotected opening and a significant fall hazard that may cause severe injury or death.
Fortunately, skylight guards, weighted-base guardrail and cable-based lifelines can prevent these falls before they happen. Don't wait for an accident, injury, or loss. Protect your employees with a complete fall protection system.
What are my skylight safety options?
Common skylight fall protection screens and products include lifeline systems, non-penetrating rooftop guardrails, and wire screens that secure to the roof. If you want to maximize the natural light in your facility, cable-based lifelines are a great option. When maintaining an uncluttered rooftop is the primary goal, skylight screens are an ideal choice. For those looking to avoid rooftop penetrations, weighted-base guardrail systems are often the best solution.
No matter your preferences and priorities, DFP can help you create a fall protection system that meets your needs.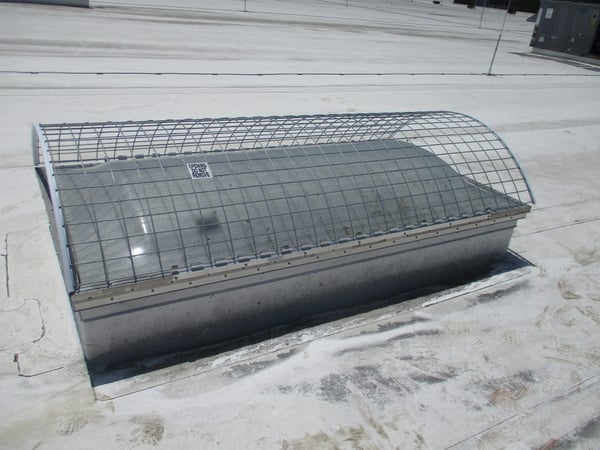 Benefits of skylight safety screens
Creates a less cluttered roof surface

Systems are not visible from ground level

No maintenance or employee training required

Easy installation in minutes

Often less expensive up front

Available in many shapes, including circular, domed, pyramid and octagonal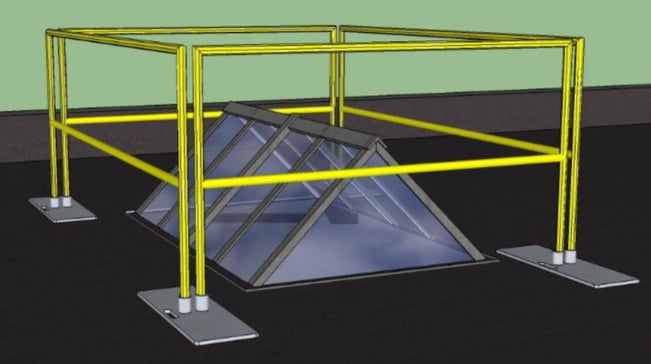 Benefits of weighted-base guardrails
Weighted bases do not require roof penetration

Workers do not need to be trained

Rescue plans are not required

Eliminates need for annual inspection and recertification

Colors are customizable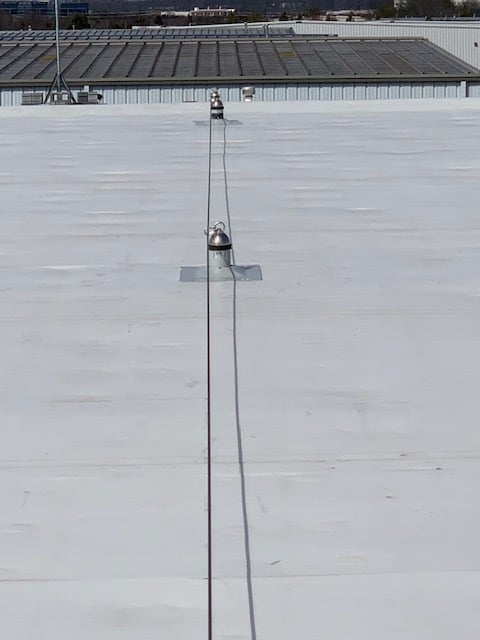 Benefits of cable-based lifelines
Maximizes light in your facility

Systems are not visible from ground level

Appropriate for steep roof pitch applications

Cost-effective for larger rooftops

Fall restraint and fall arrest properties
What are the OSHA standards for skylight safety?
OSHA views skylights as unprotected rooftop openings, so provisions from the Walking Working Surfaces Regulations apply:
1910.28(b)(3)(i) — Each employee is protected from falling through any hole (including skylights) that is 4 feet (1.2 m) or more above a lower level by one or more of the following:

1910.28(b)(3)(i)(A) — Covers;

1910.28(b)(3)(i)(B) — Guardrail systems;

1910.28(b)(3)(i)(C) — Travel restraint systems; or

1910.28(b)(3)(i)(D) — Personal fall arrest systems
If you are not sure whether your roof safety systems are OSHA compliant, reach out to DFP to schedule a risk assessment.
Skylight Solutions from DFP
Selecting the right solution for your facility comes down to a few key factors. Is your goal to maximize the amount of sunlight inside your facility? Do you want to minimize roof clutter? Is preventing rooftop penetrations that may cause leaks your top concern? When you reach out to the team at DFP, we'll ask these questions and more to develop a fall protection system that supports your needs and priorities.
Tell Us About Your Fall Protection Needs
If you want to learn more about skylight safety solutions, contact the experienced team at DFP to get started.