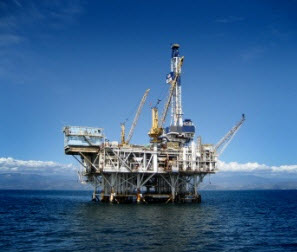 Looking at pictures and drawings of your drilling platforms is a great starting point when designing an engineered fall protection solution for an offshore oil rig, but experiencing your working conditions and seeing potential fall hazards first hand is critical to implementing an effective, engineered fall protection solution. Being able to describe your specifics needs and then show the complexities of your situation to a fall protection engineer offers the best chances for an effective solution, but there is an important catch: not all field engineers have the proper credentials needed to work on offshore drilling platforms. What's more, even in the absence of specific regulations concerning who may step foot on your rigs, do you want outside contractors who lack the necessary training working on your rigs? For all of these reasons, we suggest that you ask application engineers about their credentials. Although local and state requirements vary by location, a field engineer should carry at a minimum the following credentials:
Basic Offshore Safety Induction and Emergency Training -5700 (Including HUET, METS Model 5 and EBS)
IADC HSW Rig Pass / SafeGulf
GoM License to Go Offshore
The takeaways from this post are simple:
Know who you are talking to
Make sure they understand the hazards associated with offshore platforms
Insist that they provide the proper credentials prior to boarding your rig
All of our field engineers have completed the necessary training to come aboard to make assessments, inspections, and installations of ladder fall and climb assist systems, HLL's, and rescue systems commonly found on offshore drilling platforms. Our single source, turnkey approach streamlines the steps needed to reach compliance with all OSHA fall protection regulations and allow you to focus on what you do best—recovery of offshore oil reserves.
At Diversified Fall Protection, we understand the fall hazards associated with the offshore drilling industry and we have years of experience making operations similar to yours safer for your employees. To learn more about our turnkey approach to fall protection, visit us online at www.fallprotect.com or download our white paper on Choosing A Fall Protection Company.