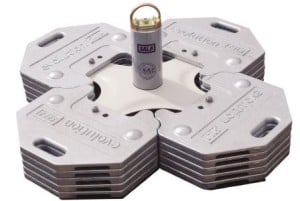 When most folks hear "fall protection system", their minds go to guardrail, horizontal lifelines, ladder lifelines, and the rigid rail systems you'll see when browsing our website. Although these systems are highly effective, we see plenty of applications best suited for a less top-of-mind approach—single point anchors.
Fixed point anchors offer a cost-effective solution for fall arrest, fall restraint, and work positioning for a variety of applications, ranging from rooftop HVAC repair and in-plant equipment maintenance to window washing and the outside inspection and maintenance buses, tankers, and trash trucks.
Overview of Single Point Anchors
Before discussing specific applications, we should begin with a brief discussion of how a single point anchor works and their limitations. As previously mentioned, there are three primary uses for fixed point anchors:
Fall Restraint—By connecting a properly sized lanyard to your body harness, and the harness to the single point anchor, the distance you can travel is limited. With proper planning, the system limits your ability to travel close enough to a leading edge to fall.
Fall Arrest—The same lanyard/SRL/body harness combination attached to a single point anchor can serve as a tie off point designed to limit the distance one falls when slipping over an unprotected leading edge.
Work Positioning—Single point anchors may also be used to safely positioning workers at heights while performing maintenance tasks. Window washing represents a classic work positioning application, but it should be noted that the standards for these types of anchors are much more stringent than the rest of the anchors in this class. Window washing often involves large, heavy, motorized platforms occupied by multiple workers. As such, window washing anchors–while work positioning in nature–are engineered to handle significantly higher loads (see chart below).
Safe Use of Single Point Anchors Requires Proper Training
Although single point anchors are highly effective fall protection solutions, their safe use requires proper training and it is important to understand their strengths and limitations. Single point anchors are ideal for compact, clearly designated work areas that do not require a wide range of motion. Training personnel on the proper use of single point anchors is of paramount importance to ensure worker safety. When tying off to a single point anchor, it is important to work within a 30 degree conical safe working zone. Moving outside the intended coverage area increases the likelihood of coming into contact with structure below the work area in the event of a swing fall.
What Is the Difference Between Certified Versus Non-Certified Anchors?
Single point anchors fall into two distinct categories:
Certified Anchors designed by a qualified person (registered professional engineer with fall protection training) who uses testing or analysis to document strength
Non-certified anchors are used under the supervision of a competent person and rated to withstand specified loads based on application
Comparing Horizontal Lifeline Kits Versus Engineered Systems
System Type
Diversiline Kit
Engineered System
Single point anchors are used for a variety of maintenance, inspection, and work positioning applications, as shown in the photo gallery below: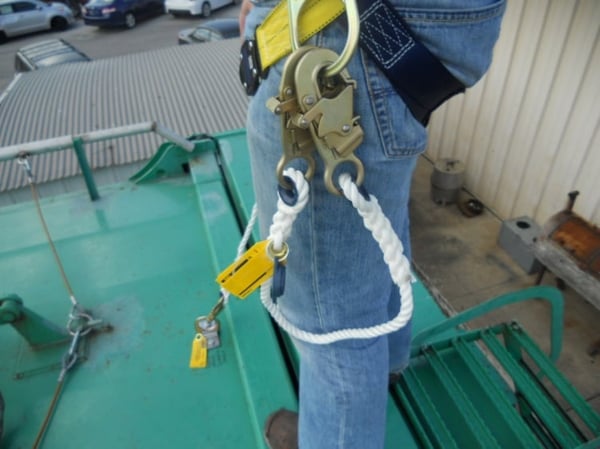 A series of single point anchors installed on the top of a trash truck provide OSHA compliant tie-off points for maintenance and inspection.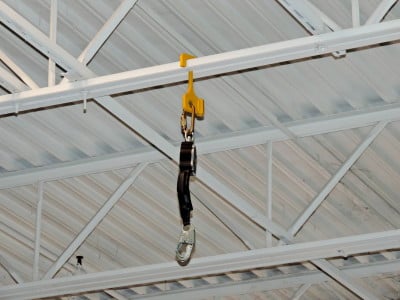 The Connect-Safe Portable Truss Anchor is easily installed at a variety of locations within plant locations.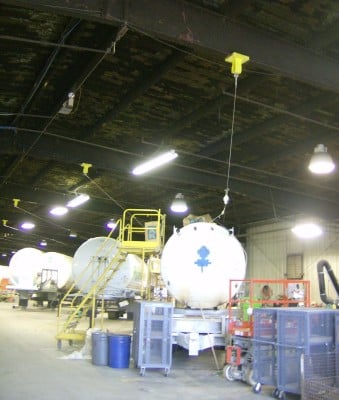 Permanently attached single point anchors used for tank maintenance.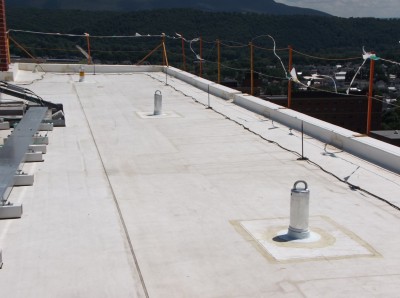 Window washing anchors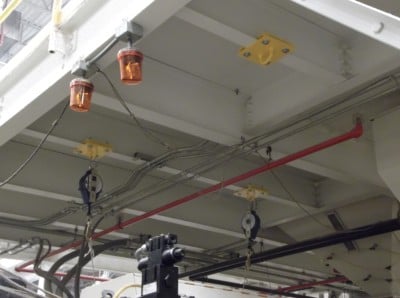 Single point anchors for industrial machinery maintenance attached to a mezzanine platform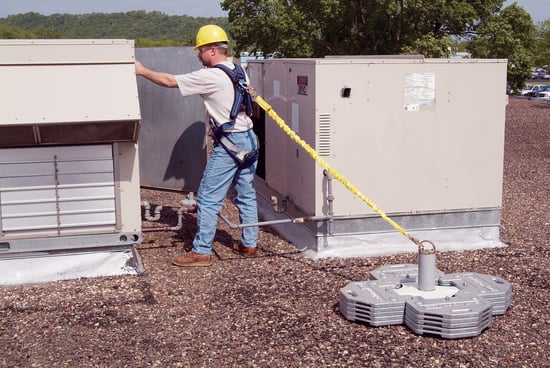 This freestanding, non-penetrating single point anchor consists of portable base plates and a post, making it ideal for temporary rooftop maintenance applications.
Diversified Fall Protection offers custom engineered and standard single point anchors that provide cost-effective fall protection solutions for a wide variety of applications. To learn more, to request pricing information or an on-site site visit to assess your fall protection requirements, contact the safety experts at Diversified Fall Protection for further assistance.