After reading our recent post, OSHA's NEW Fixed Ladder Standards: 5 Measurements You Need to Know, one of our clients suspected a potential compliance issues. We performed an assessment of the facility's ladders and thought we should share our findings with our loyal Tech Talk readers…
OSHA 1910.23(d)(2), also known as 7″ minimum perpendicular rule, reads as follows: the minimum perpendicular distance from the centerline of the steps or rungs, or grab bars, or both, to the nearest permanent object in back of the ladder is 7 inches (18 cm).
Walking working surfaces such as ladders are dangerous when there the presence of pipe, conduit, and other obstructions means there isn't enough room for secure footing on a rung. Multiple obstructions running between the ladder and the wall concerned our client. The pictures below illustrate commonly found safety hazards associated with access ladders.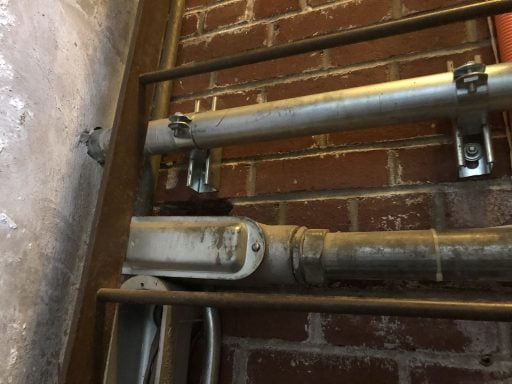 The next picture shows a slightly less dangerous section of the same ladder, but because objects are permanently attached to the wall behind the ladder, the 7″ minimum stand off distance is not met, and the ladder is not OSHA compliant.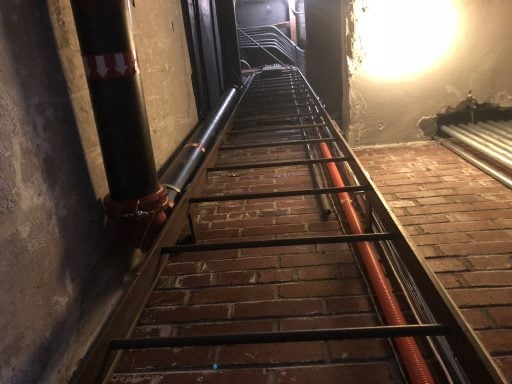 In this case, our client has two options to correct the situation–removing the existing stand-offs and increasing the distance between the wall and the rung to account for the obstructions, or starting from scratch with a new ladder.
One of the features of our new EZ Series Fixed Access Ladders–Easy Up Technology, which includes adjustable, bolt-on stand-offs–offers a fast and easy work around for the obstructions shown in the pictures above: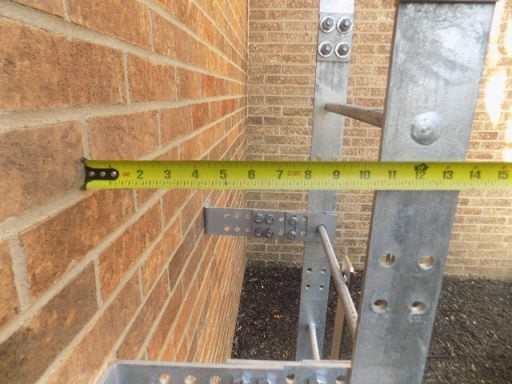 Another advantage of our new fixed ladder design is the hole pattern running the entire length of each side rail section. In the event of a horizontal obstruction running between the wall and the ladder, simply select a different series of mounting holes and bolt the stand-offs in the desired location. Traditional ladders come with welded stand-offs, so a poorly placed run of conduit or pipe means removing the stand-off and field welding to work around the interference. EZ Series Fixed Ladders allow for quick and easy adjustments to ensure the minimum required stand-off distance is met.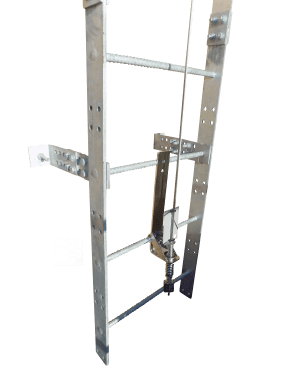 To learn more about the new, EZ Fixed Ladder Series from Diversified Fall Protection, visit the access ladder section of our website or contact us for more information.